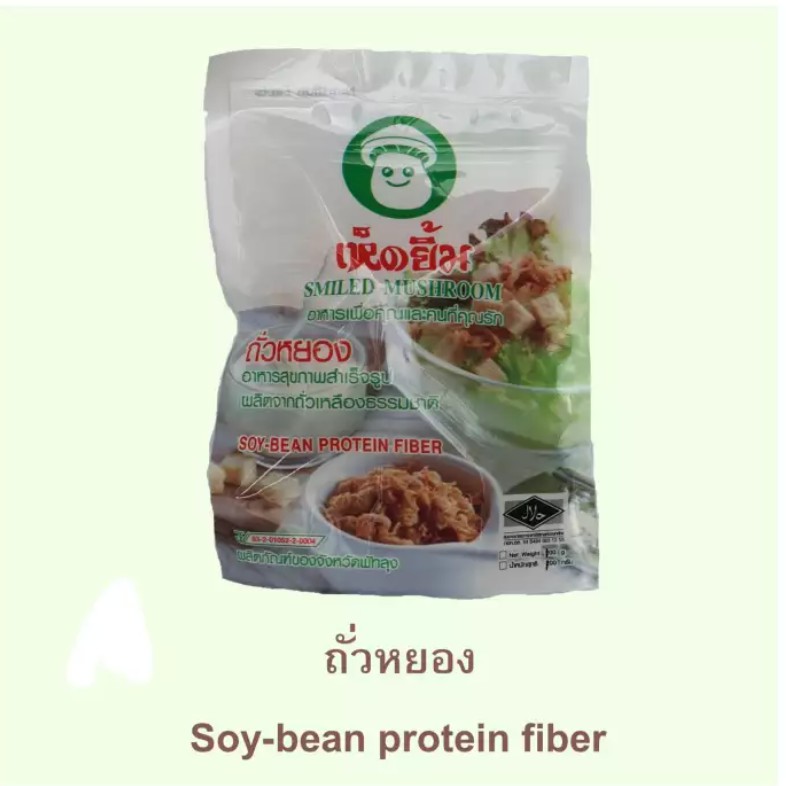 Soy-bean protein fiber
Overview
Soy-bean protein fiber • Healthy instant food. • No borax or preservative added. • Sterilized, can be kept at room temperature for 12 months. • Certified by FDA(Food and Drug Administration)GMP and HALAL certified. • For better flavor, heat the food by microwave, steam or boil. • Highly suggested for healthy diet, weight restriction, vegan, vegetarian or people with diabetes, high cholesterol or people with defecation issues. • Easily kept for traveling. • Give out to the one you care. ถั่วหยอง บรรจุห่อสองชั้น ขนาด 100 กรัม แพคเกจห่อสีขาว ลักษณะสินค้าเป็นเส้นเล็ก ๆ สีโทนน้ำตาล บรรจุ 1 แพค ( ถั่วหยอง สีหีบห่อโทนขาวพร้อมรูปประกอบด้านหน้า)
Soy-bean protein fiber
• Healthy instant food.
• No borax or preservative added.
• Sterilized, can be kept at room temperature for 12 months.
• Certified by FDA(Food and Drug Administration)GMP and HALAL certified.
• For better flavor, heat the food by microwave, steam or boil.
• Highly suggested for healthy diet, weight restriction, vegan, vegetarian or people with diabetes, high cholesterol or people with defecation issues.
• Easily kept for traveling.
• Give out to the one you care.

ถั่วหยอง บรรจุห่อสองชั้น ขนาด 100 กรัม แพคเกจห่อสีขาว ลักษณะสินค้าเป็นเส้นเล็ก ๆ สีโทนน้ำตาล
บรรจุ 1 แพค ( ถั่วหยอง สีหีบห่อโทนขาวพร้อมรูปประกอบด้านหน้า)